Dr. David Pozo Perez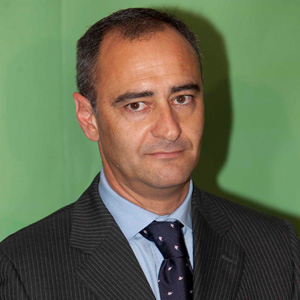 Professor of Biochemistry and Molecular Biology, University of Seville Medical School, Seville, Spain.
Principal Investigator at the Center for Molecular Biology and Regenerative Medicine (CABIMER), Seville, Spain.
Dr. Pozo Perez received his Ph.D (1998) from the University of Seville. He subsequently joined the Division of Immunology at Cambridge University (UK) as an EMBO postdoctoral fellow and Marie Curie Fellow from 2000-2003. He did a second post-doctoral stint at the Department of Immunology of Weizmann Institute of Science (2004) in Israel and short stages as visiting scientist at the Center for Neurologic Diseases, Brigham & Women Hospital, Harvard Medical School (2013, 2015). His research interests in immunology are in the area of neurodegenerative diseases. 
He served as President of the Beit Rambam Jewish Community of Andalusia (2014).